Call us for free consultation
(213) 265-7285
Now in Downtown LA
WELCOME TO SCULPT DTLA
Located in the heart of downtown Los Angeles
SculptDTLA is Downtown's premiere and best medical spa. Boasting the #1 rated FDA-cleared non-invasive body contouring procedure, CoolSculpting we are the one stop shop for all of your aesthetic needs. Pamper yourself by our hospitality with our expertly trained staff. Enjoy all the latest and best cutting edge equipment including award winning Lumenis Lasers for photo fractional facials, treatment of vascular and pigmented lesions and skin resurfacing for that once again youthful appearance. We even have the latest PICO4 lasers to remove the stubbornest tattoos. Why travel to Beverly Hills? Whether its these treatments or Botox, dermal fillers or physician grade skin care treatments we have everything you will need to help make you feel and appear young again.
OUR SERVICES
THE AREAS OF PRACTICE
About us
What is CoolSculpting?
25 years of success experience (Since 1992)
Our primary goal is to help our patients through the power of our procedures to gain confidence and become a better person in the most safe, effective and appropriate procedure for them.
testimonials
clients about us
My dream has finally come true! The body that I wanted for so long is finally here, given to me by your magical hands, doctor! I appreciate it greatly.
I thought that my problem was unique and unknown to plastic surgeons, however here I realized that it can be solved. Thank you so very much for your help!
I am absolutely happy to be your patient. Your surgeons are genius! I was treated very kindly and professionally, and now I feel just great. Thanks!
AS SEEN ON SUNSET BLVD
blog feed
recent articles
The chin area is notorious for being difficult to tone and keep fat off. Fortunately, a non-invasive solution can help you achieve a sculpted jawline. CoolSculpting chin is a cutting-edge procedure that freezes and eliminates fat cells via controlled cooling.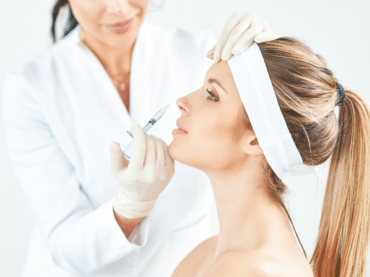 Botox and Breastfeeding: Everything Moms Need to Know Bringing a new life into the world can be a joyful and transformative experience. But it's also incredibly demanding, especially for nursing mothers. In addition to lack of sleep, many new moms…
When you think of body contouring, what comes to mind? If you're like most people, the first word that pops into your head is likely "liposuction." After all, liposuction is the most common way to remove fat from the body.
Subscribe to Receive Our Clinic News and Special Offers
Book a consultation
By submitting this form you agree to text, email, and phone communications. Reply 'STOP' to opt-out of marketing at any time.