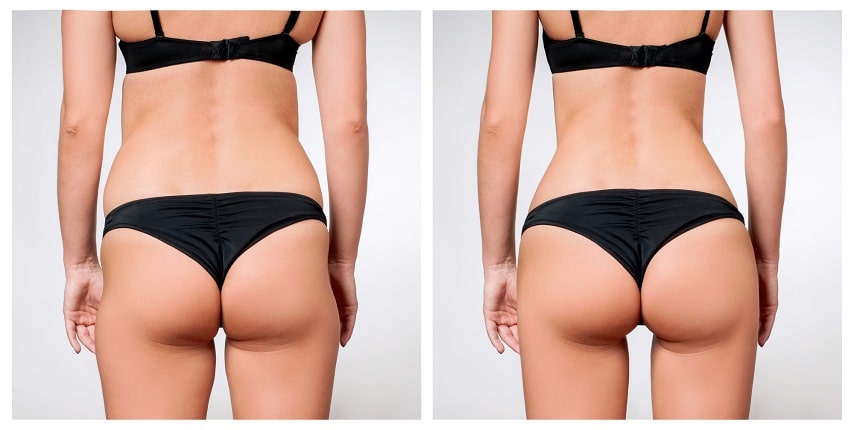 Best Sculptra Butt Lift in Los Angeles
Best Non-Surgical Butt Lift with Sculptra in Los Angeles
Due to genetics, not everyone is born with natural, round curves. Other factors can include aging, weight loss, fatty deposits, lifestyle, diet, and more, but this can easily be changed. There is an increasing demand for butt augmentation in Los Angeles. You can either have plastic surgery done, or have our non-invasive Sculptra procedure. If you don't like the body you were born with, you don't have to settle. We all have insecurities, and all it takes is a simple procedure: sculptra butt lift in Los Angeles.
This is a non-surgical augmentation for patients who don't want to undergo surgery and major down time. Thanks to technology, the world of body contouring has moved forward drastically. Often times, you may be working out on certain major muscle groups in your body, yet you still don't have the shapely butt you desire. This is where we come in.
Come try out our butt augmentation in Los Angeles. For starters, you don't have to worry about undergoing a fat transfer from one part of your body to another. With fat transfers, you normally need at least 10 pounds of fat to move. For patients who don't have that option, butt injections in Los Angeles are the answer. Imagine how quick and easy the procedure is, and how quickly you can see results. It may take as little as 30 minutes. There is also minimal to no down time, unlike doing surgery, where you may undergo weeks to even months of downtime recovery.
In addition, every patient receives a personalized plan to achieve the look they desire. In contrast, a surgical procedure requires major downtime and can come with unexpected complications.
Relative to the rest of the world, butt injections in Los Angeles are given at the highest standards and with verifiable success rates. When you get butt augmentation in Los Angeles, you know that you will be attended by the world's best Med Spa specialists with years of experience.
You can create subtle changes without having to endure surgery. Not to mention, the sculptra butt lift in Los Angeles is much more cost-effective than major surgery. Plastic surgery can sometimes cost thousands of dollars and may have lots of risks. On the other hand, with Sculptra you can immediately give your butt a lifted and more perky appearance while filling in some of the pesky cellulite bumps.
Achieve a more youthful, lifted, and curvaceous look that will leave others in awe. Feel more confident in your appearance, with this simple, cost-effective, and quick procedure. Visit us at https://www.sculptdtla.com/.
Contact Us